Meet some of the DREAM Team and learn about their WFH routines – and for more, check out our #WFHWednesday series and more on social media @wearedream.
Working from home – it's different for everyone, and it certainly has its ups and downs. At DREAM, a huge part of why we do the work we do is to be face-to-face with our scholars, playing, learning, and growing together – so since March, we've been working nonstop to recapture that magic virtually.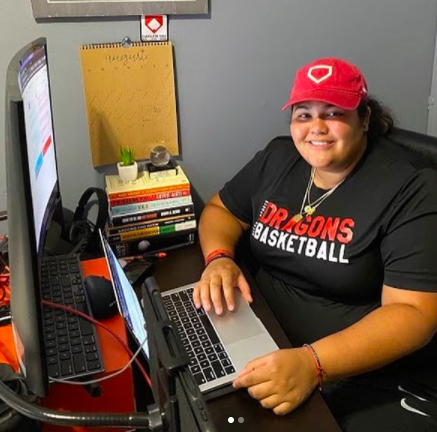 What helps us meet this moment? Our pets, our at-home workspaces, a comfy DREAM shirt, squeezing in some time for outdoor activities – and in some cases, perks like live-in DREAM colleagues! Read on to meet a few of our WFH heroes. For example, DREAM Legend alumna and High School Youth Development Specialist, Natalia Yulfo, can teach us all a thing or two about work-life balance. When Natalia isn't working with our high school student coaches in the summer, or teaching classes about the skills, competencies, and attitudes required to be successful in high school and beyond during the school year, she finds the time to volunteer, participate in the DCHS Sunshine Committee AND play Spikeball with her friends (because we all know #FunIsASeriousValue).
Or what about Lori Riddick, our Managing Director of Schools, pictured here in her childhood home with three sons? From morning Zooms in the kitchen with a good cup of coffee to afternoon calls from her library-like office, Lori has been hard at work preparing for any and all things that this school year might bring. Her boys have kept her busy every minute of the day – so she was particularly excited for this school year to begin!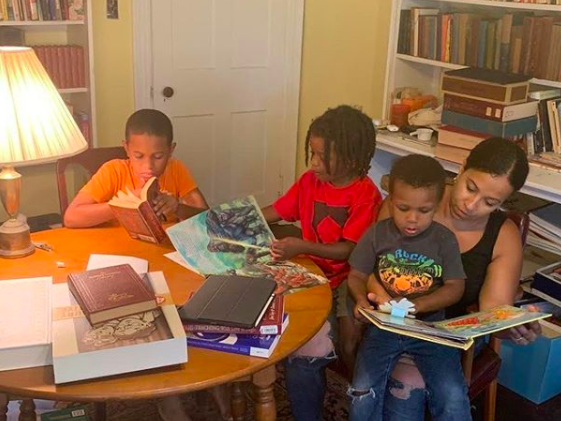 And as for those live-in coworkers we mentioned? Meet identical twins Maleck Bryant, Program Manager for REAL Kids South Bronx, and Maleek Bryant, Program Coordinator for REAL Kids at PS 146. The maxim #DREAMIsFamily is certainly true for them! This summer Maleck & Maleek were able to work alongside the rest of the REAL Kids team to provide our youth with a quality summer learning experience. At the end of the summer, their living room turned into the "Bryant Brothers Packing & Distribution Center" when they assembled hundreds of REAL Kids end of summer treasure bags. The Bryant brothers have been at DREAM for a combined 19 years, and they can't wait to start this one off strong like all the others!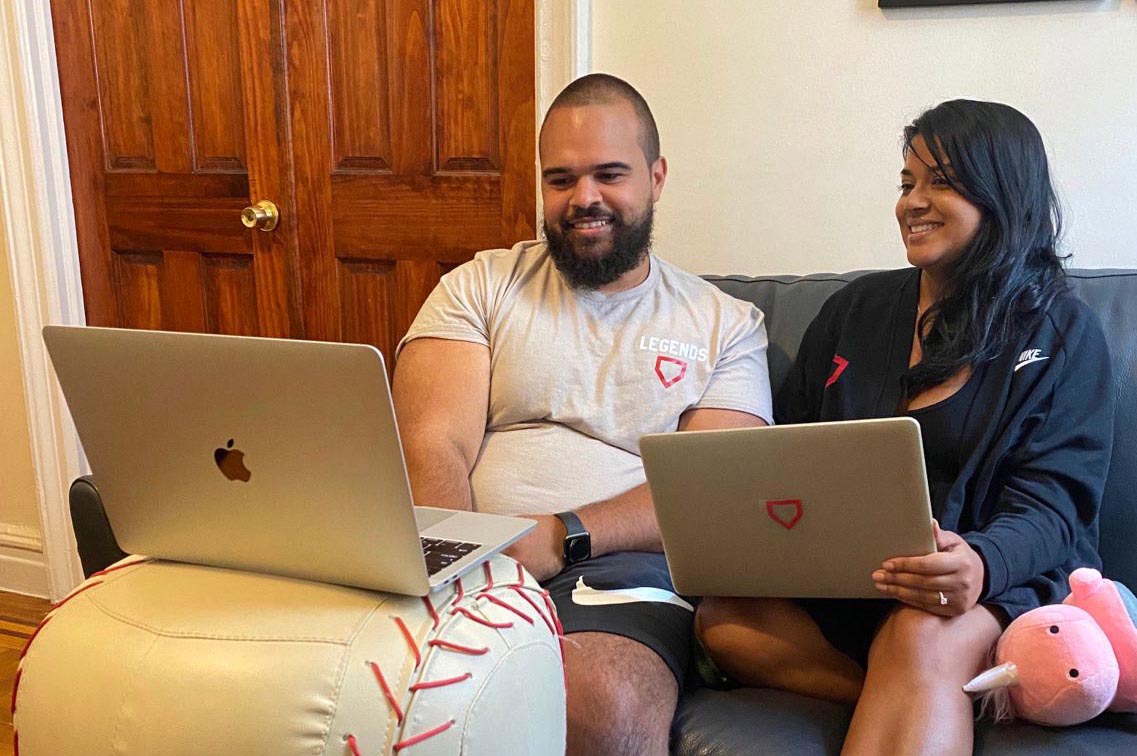 But the Bryant brothers aren't the only DREAM roomies on our team. Director of Post-Secondary Success, Matt Gonzalez, and Middle School Dean of Programs, Jenn Khan, are a programming power duo! Their efforts have been instrumental in keeping our kids playing, learning, and growing this summer, maintaining our Summer Youth Employment Program, and nsupporting our DREAM Legends alumni through these times. Even with their busy schedules, they find time to meet in the middle (baseball and pink accessories included) to reminisce about being back in the office and attending all the games on the Field of Dreams.
So there you have it – a little glimpse into the #WFHLives of the DREAM Team. Follow us at @wearedream for more – and if you think you might fit right in here at DREAM, pay us a visit at www.wearedream.org/jobs.